This black organic cotton T-shirt was designed especially for Nangten Menlang. There is a beautiful white dragon — symbol of Tulku Lobsang and Nangten Menlang — printed on the shirt. The dragon stands, among other things, for the qualities of a Bodhisattva. Wearing this, you'll be reminded of the passion, power and grace of the dragon!
Written on the front is Tulku Lobsang's powerful quote "There is no enemy outside yourself".
This high-quality T-shirt is made out of 94 % organic cotton and has the perfect fit for any physical exercise because its length allows you to move, stretch and jump comfortably.
Please note: This T-shirt has a classical straight men's cut but can be worn unisex. The size XS is smaller than a regular men's XS and was designed specifically to suit women also.
Below you can find the size chart so you can choose the correct size for you easier.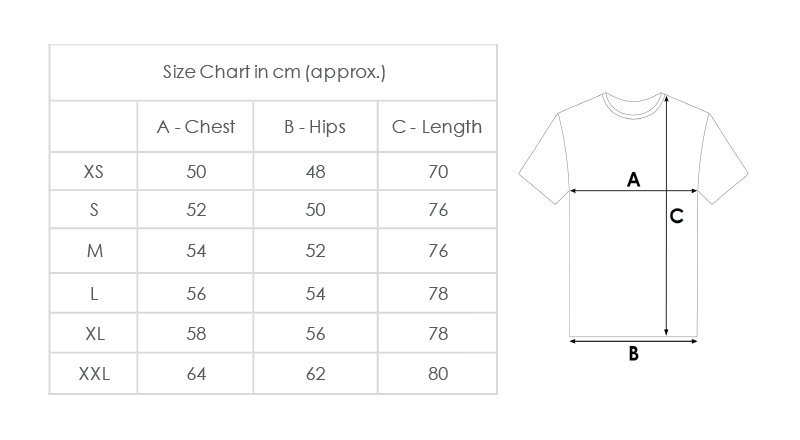 ---
Material: 94% Organic Cotton* - 6% Elastane
Sizes: XS-XXL
*Fairly produced and certified.
XS (Item Nr: 10993)
S (Item Nr: 10994)
M (Item Nr: 10995)
L (Item Nr: 10996)
XL (Item Nr: 10997)
XXL (Item Nr: 10998)